What drives you as an equestrian athlete to better you and your horse?  Do you find yourself wondering why your horse moves this way, or maybe acts up when asked to do certain things? What about you? Could there really be a way to become more aware of how you and your horse are moving together? 
The BioRider Body Awareness Clinic is a day where a rider and their horse can evaluate what's going on physically. No horse is perfect and neither is a rider. We put together a program that will help you ride in a more correct fashion. We'll do this by working on physicality of both athletes. With the horse, we will find areas of restriction and weakness, release these to increase range of motion, and then a recommended workout plan based on the skill level between horse and rider.  The same body awareness needs to be developed in the rider. Our goal is to create an optimal and efficient horse and rider team. 
Physical training will help evolve body awareness. As muscles in the body strengthen, the brain develops new muscle patterns. These brain to body connections are made over time and training. For an athlete to perform better, sharpening their brain to muscle connections is the answer.  
Rick and I have worked together for over 7 years.  It's been amazing to watch my horses develop physically and see them enjoy their work in the arena. I take the feedback from Rick, adjust the training with the horse and over time the body maintains their alignment. Our summer clinics will be a terrific chance for riders to come in and have the day catered to their needs.   – Bridget Braden creator of BioRider Fitness
This Clinic is designed to familiarize the rider with any functional movement malfunctions that's going on between them and their horse. Both horse and rider will go through physical assessments with Bridget Braden, USDF Gold, Silver and Bronze Medalist and designer of BioRider Fitness. The clinic dates for the summer of 2018 include Rick Pazen; Myofascial Release and Sports Bodyworker Specialist. Many horses struggle with restrictions, therefore causing hitches in their stride or performance. Riders tend to hang onto bad muscle habits and when performing in the saddle these repetitions create other problems. Both will create muscle memory issues that we will try to correct and resolve. 
What you bring home from this clinic is a freer moving, unrestricted horse, a tired… but stronger rider and a program for both athletes to keep you on a solid path toward your equestrian goals. The clinic has only a few available spots since each horse/rider combination is closely worked with through the entire day, So do not wait to sign up! Come and be prepared to be aware like never before.  If you would like to host a Body Awareness Clinic, please contact us here.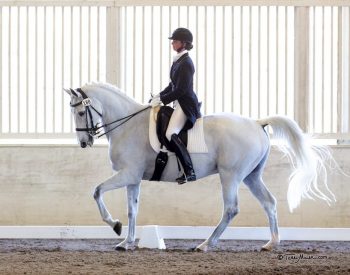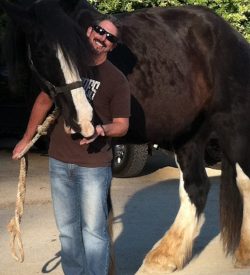 Bridget Braden, Clinician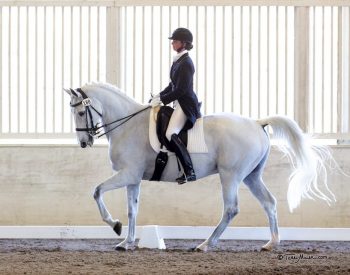 Bridget has ridden for over 20 years and specializing in dressage. Her method to aligning a horse and discovering the movement malfunctions can help the communication hindrances between horse and rider.
Rick Pazen, Clinician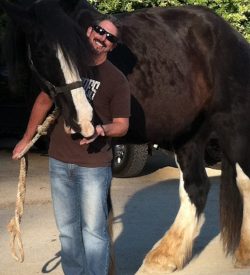 Myofascial Release and Structural Bodyworker with over 16 years of practice. Highly certified in both human and equine Myofascial Release, along with Cranial Sacral Therapy, Myofascial Unwinding, and Sports Massage. Rick works with two and four legged athletes from Olympic and World Champions to everyday hobbyists. He also works with a lot of people suffering from chronic pain caused by sciatic issues and fibromyalgia.