GYM RANT:  Small Balls at the Gym! 
Most gyms have a stash of Swiss balls laying around for members to use and they are one of my favorite pieces of equipment. It's actually the one piece of balance equipment that I think is essential to all horseback riders.  It's practical to store at home or at the barn and just sitting on the Swiss ball triggers pelvic stability.  You can use these balls for many different exercises but the main benefit to working out on a Swiss ball is to build better internal balance and stability. 
Reflexive muscles are activated when using these stability balls or Swiss balls.  So when we do a chest press resting on a ball, our core is working to keep balance. This activation requires the smaller reflexive, reactive muscles to operate for balance.  True balance training must condition these muscles as well as the larger muscles. 
The most effortless rides takes precision within the rider's muscular system and one of the best pieces of equipment to trigger this system is the Swiss Ball!
Why all the small balls? 
I have been to lots of different gyms, studios and there's only been a handful of places that have appropriate size and quality of Swiss balls.  The idea of the ball is meaningless if it's too small.
The size of the ball is based on an athletes height, see below.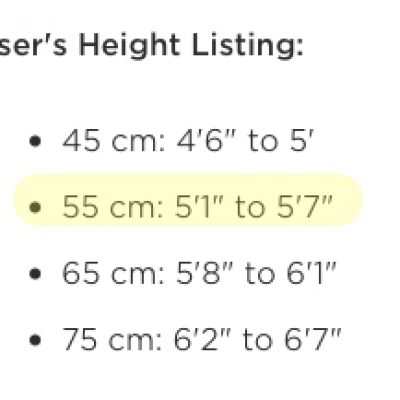 A Swiss ball is a waste of time if it's under inflated or just small.  Have you ever tried kneeling on a small, squishy Swiss ball?  It's horrible and there's no time to stimulate balance within the lower core.
The whole point to working on a Swiss ball is to activate your reflexive muscular system and coordinate overall core strength.  There needs to be somewhat of a platform for an athlete to ground themselves, like sitting the seat bones evenly in the saddle.  This can be done on a ball at the gym but only if it's the correct height for the athlete. 
Balls at gyms is a joke! 
I've never really been satisfied in the quality of equipment at most gyms.  The machines for the most part are decent but there's a major lack in the quality of medicine balls, stability ball and BOSU Balls.  They are usually deflated and made of cheep material.  Yes, gym equipment totally gets over used but management should replace them.  There's little benefit to working out with small stability balls! 
Here's my favorite place to purchase stability balls. The quality of the rubber is awesome and you can buy the balls based on their size.  Check out power systems, this brand is my favorite!
https://www.power-systems.com/shop/product/versaball-stability-ball
The standard height of most balls is 55 cm, which is recommended for 5'1″ to 5'7.  But here's how the balls get too small even for a 5'7 athlete… balls loose air.  Most stability and BOSU Balls are inflated once when they're opened but it's recommended to put more air into the ball after the first 24 hours.  This makes a big difference!
Below is the kneeing on ball into a tricep hammer, go ahead and give it a try!