Over the years of owning, competing and training horses I have found there are certain supplements that I continue to recommend and buy. I have always felt and accepted my clients/owners ultimate decision on supplementing their horses but for me and my horses, I believe less is more. This is how I treat my own body and if someone feels like their horse should be on a particular supplement, then go ahead. 
For me and my horses, I try to use the least amount of supplementation as possible. Within a healthy, balanced diet, the right minerals and amino acids can be consumed and therefore supplements shouldn't be needed. There are some elements that are needed for peak performance that is difficult to consume on a weekly basis even with the most disciplined of diet and some particulars that individuals naturally lack. 
Here are my top supplements for horse and human. 
Salt 
Athletes that are salty sweaters and/or have lower blood pressure should add more salt to their diet. There was a time that I was limiting salt because "too much sodium is bad". This really didn't help me and I didn't feel like this was more healthy. Later down the road, as I got older, doctors recommend that salt is a part of my diet within moderation. Hot summer days when my body expends a ton of sweat, salt helps my body recover quicker than if I just drank more water. Salt helps muscles absorb water and a body that is depleted of sodium can stay dehydrated regardless of the amount of water consumed. I try to eat salty foods rather than salt my food but sometimes both is required for me specifically. Speak to your doctor about your specific sodium needs. People with high blood pressure shouldn't consume salt. 
Some horses do better with salt blocks. This helps them drink more water. Throughout the summer months most competition horses are supplemented with electrolytes. Horses seem to have only benefited from owners who give them electrolytes. Make sure that there's not too much additive electrolytes in a horses diet as most will not be absorbed.  Read the labels, calculate the grams and speak to your vet regarding your horses specific needs. 
Hydraulic Acid
A joint supplement that one can not argue. Until you feel the effects of taking a good product that includes hydraulic acid, you might think that glucosamine chondroitin is enough. Typically if a horse or human has a real joint problem or soreness, this is an important supplement to use for increasing mobility. Personally, I feel it helps the horse when consistently given it in their feed or injection. 
Not all joint supplements include hydraulic acid. You must read the product labels for all ingredients.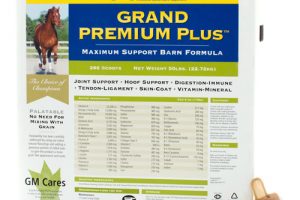 MSM
Speaking of joint supplements, a very inexpensive supplement that can be found in most feed stores is msm. Older horse seem to do well on msm being added to their feed daily. It's recommended to have vitamin c to help the body metabolise msm. Usually if you give electrolytes, that product has vitamin c. 
Msm is also easily available at any pharmacy or markets for humans. It is recommended for so many health benefits. Can help reduce high blood pressure and relieve joint discomfort and even considered to help minimize wrinkles. 
Protein   
It seems like an easy thing to get enough of but the amount of protein needed for proper muscle recovery is highly underestimated. Unless you are meal prepping everyday, it's hard to get lean protein with few calories at meals. The grams per body weight is higher than one thinks. Some people are getting a ton of protein but lack other essentials to help the body properly digest protein. Carbohydrates are required for muscles to properly absorb all the protein. Fat helps slow the digestion down, so that muscles have enough time to use the food consumed. Protein is recommended at dinner to increase recovery during a good night sleep.
Most horses that are eating grain and a balanced diet with hay, are getting enough protein. Grain has evolved a great deal and has a great balance of carbs to protein and sugars. Depending on the specific grain fed, horses can get their need requirements through one feeding a day. Some competition horses do require higher protein grains and need added oats or corn for energy. People can alter their meals according to needing more or less grains but protein should be a constant whether through eating meat, fish or other means of protein such as soy.