PLATINUM
Looking for that perfect workout designed just for you? Look no further and sign up today.  Custom workout with personalize webpage to follow for 6-8 weeks. Training with BioRider gives you an advantage over your competitor. 
A fully customized training plan and workouts to follow for at least a  month. Start by doing our assessment and you will need to submit a video of you working out and riding. With the help and guidance of your BioRider Personal Trainer, you will discover new ways to operate on the horse.
Access to Gold level training: courses are designed for 3-4 days-a-week workouts with articles and exercises to try when time allows. 
Jumping, Dressage and Western Courses
Articles and exercises are designed for riding specific topics.  
6 Weeks for Better Endurance Course 
Proper Position Alignment Course
Payments: Every 6 Weeks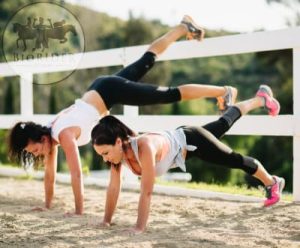 Register