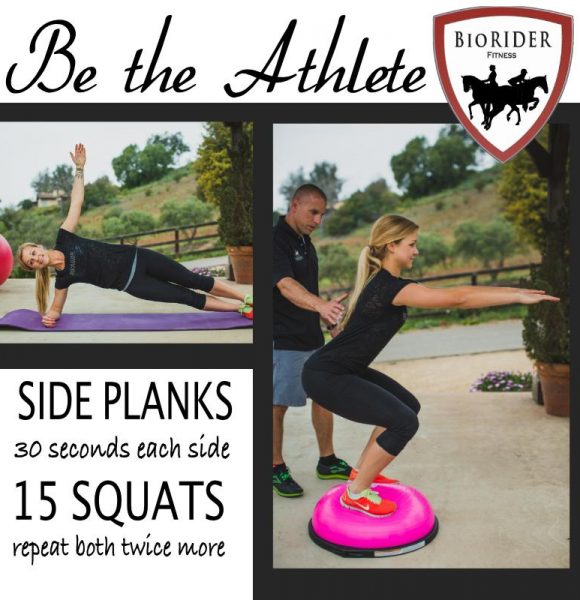 Exercises 
Be the trainer when riding your horse and when working out!  Here's some top equestrian friendly exercises and training tips.   Take some time to learn what to look for in exercises and become more effective when training your own horse.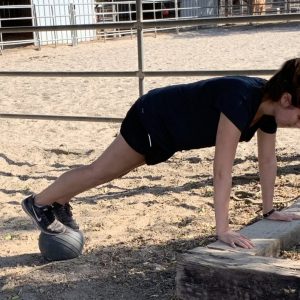 Increasing difficulty of planks increasing core stamina & alignment Start simple The basic plank is probably the most beneficial.  When increasing the levels of difficulty in this exercise, remember to go back to the simple plank every once in a while.  To read more about the basic plank, click here. The floor verses balance equipment […]
Diagonal Crunch train endurance for core muscles Develop Endurance for Riding The core must withstand long periods of time working in the saddle.  At some point every athlete hits their fatigue point.  Physical training is done to increase endurance and the threshold within all muscles surrounding the core. Endurance has many components that develop overall […]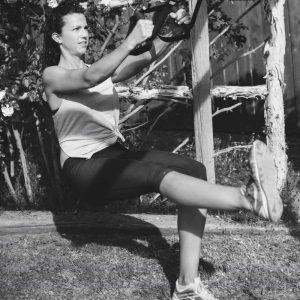 SL Squat | TRX increase symmetrical lower body stability To have the hips even from left to right is a very hard to achieve. The idea is that we get as close to even as we can. Everyone and horse has a better side/direction that the body develops more strength than the opposing side. There's […]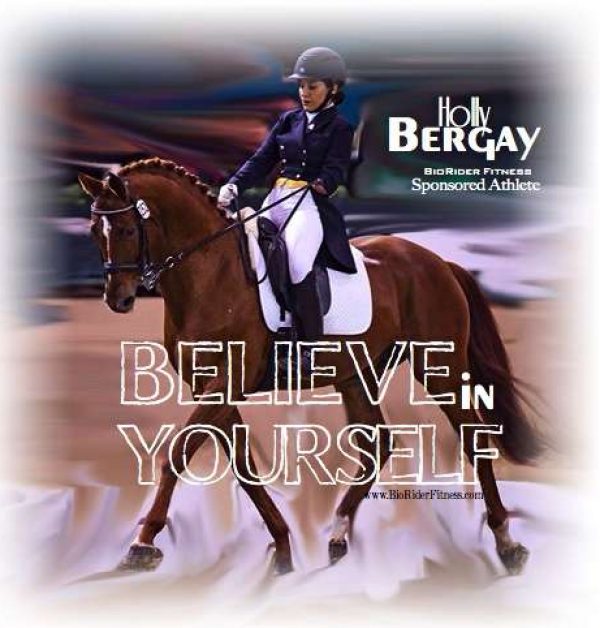 Training Tips
Be your own personal trainer with tips and tricks to proper personal training specifically for the equestrian.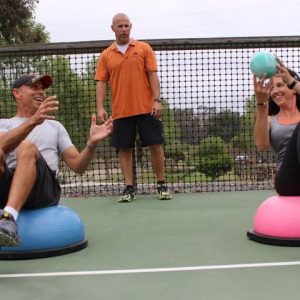 Work Out Together Start Reaching Your Fitness Goals Everyone is so worried at how they look when they work out. In reality, everyone is very consumed with the their own workouts and they're not paying attention to what you're doing.  If you are working out hard, you wouldn't notice anyone.  Exercising isn't the main objective, […]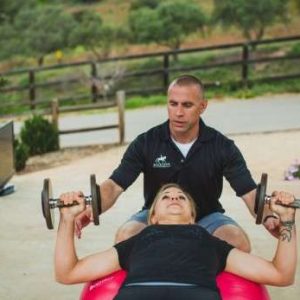 Strength Training originally published Equine Journal, April 2014 The biggest priority for all levels of riders is to establish a firm, stable position in the saddle.  No muscle works alone in the body, so it's important to learn how they are connected and which ones to focus on.  The BRF Program emphasizes the importance of […]
Fascia Release for both the horse and human Fascia builds up on both a horse and a human.  No ones immune to this sticky tissue that comes in to screw with a persons/animals mechanics.  Even if you've never been seriously injured or had a surgery, you will develop some fascia as you get older.  It […]