Best balance exercise for horse riders. 
All Fours On Ball
The challenge for a rider to practice this exercise 5-10 minutes daily for 2 weeks. 
Exercise: ALL FOURS ON BALL
#showyourwork by tagging #bioriderfitness in progress pics. #challengeprizes #followus
Terrific balance exercise for you to try. The first couple of times you do this one, you might have some troubling moments.  Stick with it and wait to see what a couple of weeks does to your balance. Your core will thank you for that extra security in your self carriage. 
Ideal Form
Both knees and hands placed on top of the stability ball. Draw the belly button inward and flatten your middle back. Look to a spot on the floor. lengthening through the top of your spine. Breathe and hold the spot for as long as possible.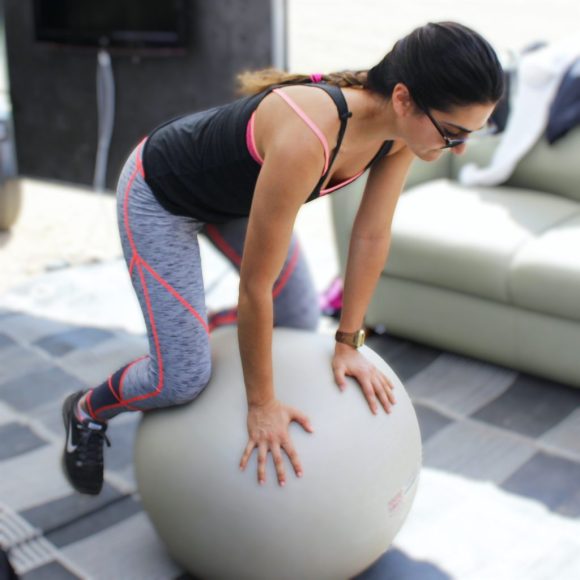 All Fours On Ball
Need more exercises? Join BioRider Fitness