Locking Down & Working Out
Stay Home, Stay Fit
Life in lockdown
Most all of us are now staying home and doing our part during this difficult time.  Our daily routines has been flipped upside down with no shopping, no parks, no school, no sporting events and for some, no job.  This is lockdown and we must be patience as it will soon pass. 
There are those equestrians that are told to stay away from the barn and let those who work the ranches, handle all horses.  Without the gym or the barn, how are you going to stay fit?  
Do what you can when you can. We must make the most of the situation.  We all have that ability to control our own health by what we eat, drink, touch, do with ourself everyday.  Now there's time to think about your health, there's no fluff to fill our time and energy.  Gain control back on your physical wellbeing before life gets crazy again.   
If you remain in a stand still, the body will atrophy. Muscle will go away and be twice as hard to get back.  Even if you are still able to get in the saddle and workout the horses, muscle density is gained with off-the-horse training. Time at home or at the barn (if allowed) can be used to check your posture, alignment, balance and develop better muscle endurance.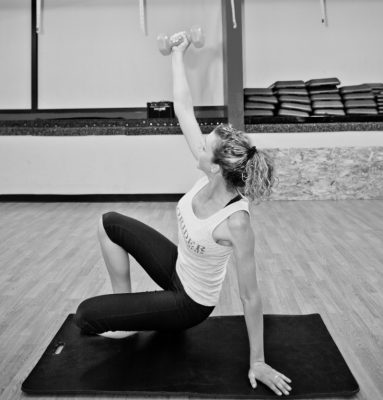 Let's come back riding better than we did before this pandemic started.  
Motivation might feel gone with the entire show season being postponed. You need something in life to be the objective or goal.  For myself, the horses have been enough. 
Put yourself in a training program now. Start feeling the effects of fitness, what's better than that. Everyday there's riders complaining about aches and pains, now more than ever since most people are confined to their homes. 
Daily exercising is the right answer. That can be stretching, strengthening, meditation, balance training or taking a walk.  You want to make sure that you're doing a bit of all different kinds of training through out each week.  
That's when it's handy to have a program like BioRider Fitness.  Training is online and you can access workout ideas from your phone or desktop. Workouts don't have equipment restrictions so you can use what you have at home.  Please like us on Facebook and see some fun exercises to try on our Instagram. Stay motivated, stay positive, stay fit!